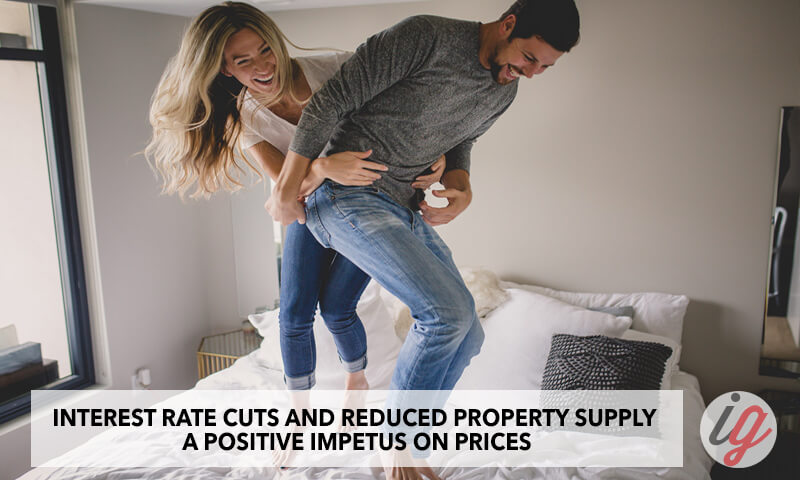 A positive impetus on prices.
House prices across all capital cities are expected to stabilise and increase in 2019/20 after experiencing slowing growth or declines in the past two years.
What contributes to that being highly likely?
The combination of an easing of lending serviceability buffers and lower interest rates is expected to assist borrowers. Strong population growth and a sharp downturn in new dwelling completions should result in the dwelling balance across most markets tightening from 2020/21. This will provide some real and positive impetus to prices.
Recovery underway as new serviceability threshold encourages owner occupiers and first home buyers back into the market.
New dwelling building approvals fell by 19% in 2018/19 and dwelling completions are subsequently forecast to fall to 163,500 dwellings by 2020/21, which is well below underlying demand.
Three interest rate cuts, political certainty, reduced uncertainty about housing, tax cuts, positive media coverage and easing in the execessively tight bank lending guidelines have collectively enabled significant improvement.
After struggling for two years, the Australian housing markets are on the up, delivering positive growth for four months in a row.