Port Macquarie DOUBLE NRAS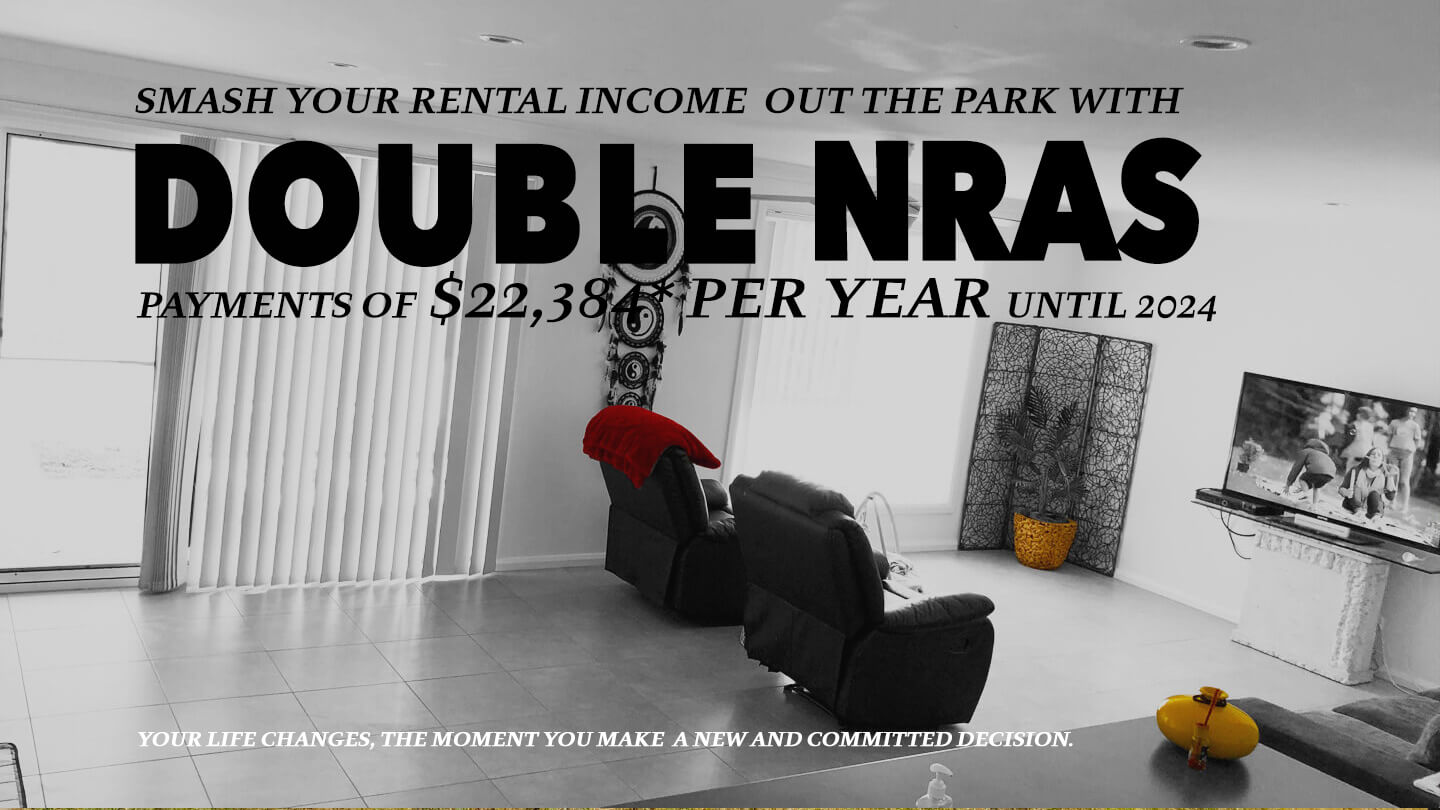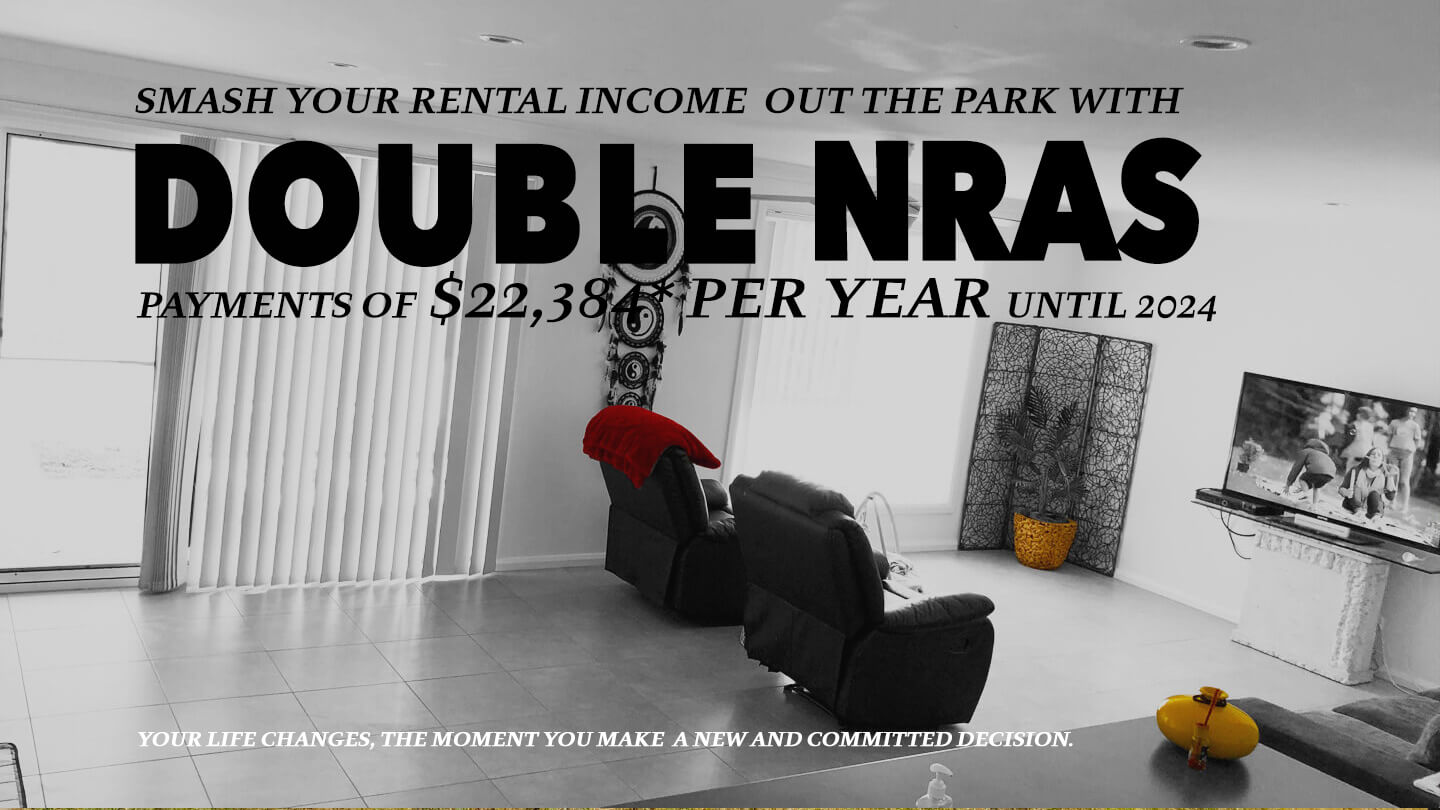 Property Overview
| | |
| --- | --- |
| Category | house |
| Market price | $629,000 |
| Market rent | 645 p/wk |
| Yield | 5.33% |
| NRAS contribution | $215.23 p/wk (paid annually) |
| Yield inc. NRAS | 6.05% |
| Bedrooms | 4 |
| Bathrooms | 3 |
| Carports | |
| Garages | 2 |
| Address | 05,Withheld |
| Suburb | Port Macquarie |
| State | NSW |
| Postcode | 2439 |
Expression of interest
Fill in the form below to get more information about this property.
Home to one of Australia's strongest economies.
Port Macquarie, home to one of Australia's strongest economies. Here you will find opportunities to grow and create, in a stunning region with the best lifestyle and climate in the country. Register above for the 'Brochure or Fast Facts' and more information immediately, but for now...
With new commercial precincts and residential land releases, unrivalled skills and employment growth, a buzzing entrepreneurial community and exceptional business support networks, business have all the right ingredients to thrive in Port Macquarie.
Spoilt for educational choice, with first rate public, independent and private schools. Three of Australia's leading universities have now established campuses in Port Macquarie, and Port Macquarie offers the only full medical degree in regional NSW.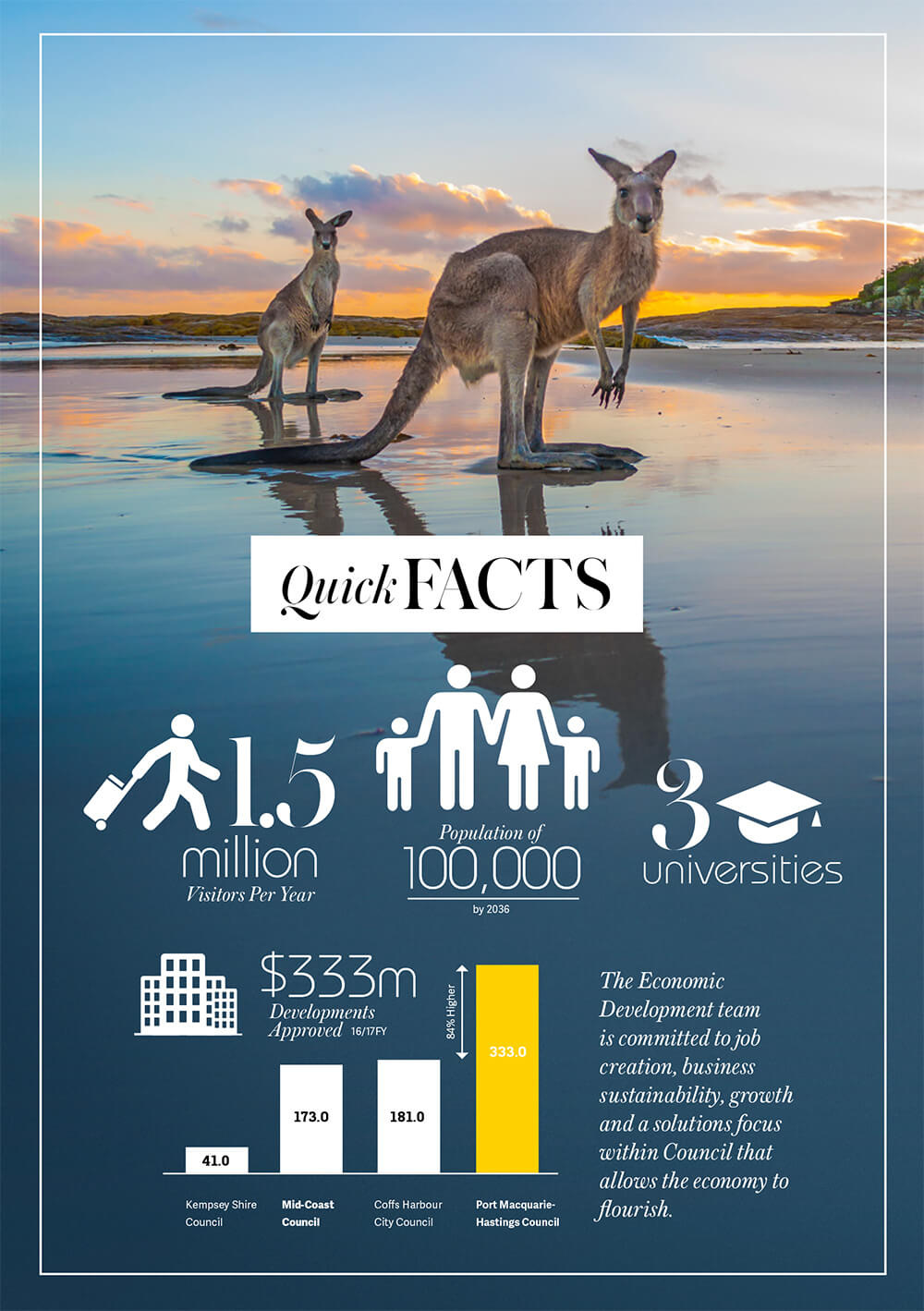 'Mid-North Coast is forecast to have the highest rate of job creation in regional NSW over coming years.'
As NSW's most progressive council, working hard to ensure conditions are right for the community, business owners and investors to realise the benefits of the significant economic growth coming.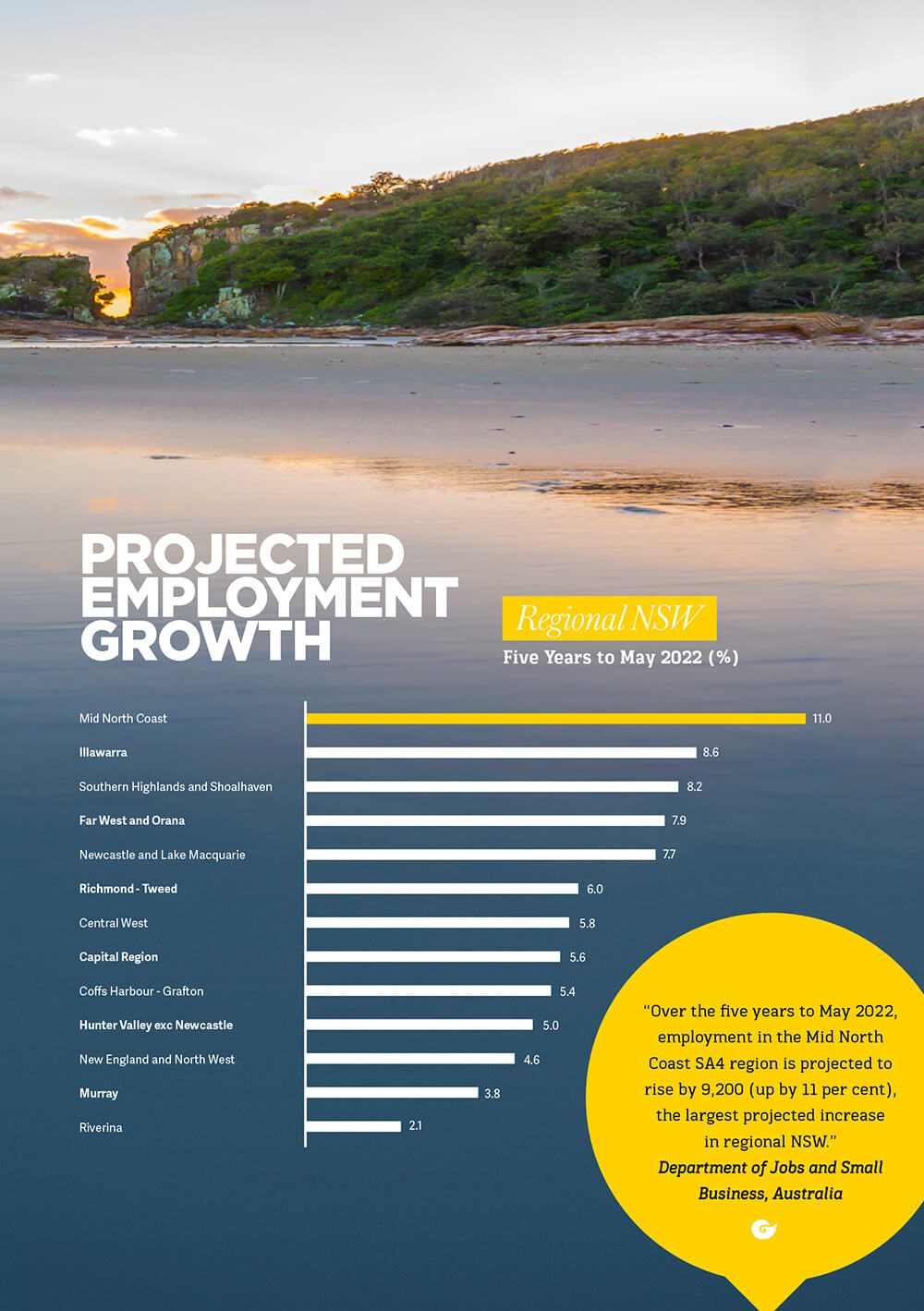 AN IDYLLIC PLACE TO CALL HOME
"In this case your tenants may well be paying down your future home..."
Attracted to the perfect climate and idyllic lifestyle, sea-changers and tree-changers are flocking to the Port Macquarie-Hastings region. Add to this a welcoming community, vibrant culture, arts and food scene, stunning coastal and country living and you have the perfect lifestyle destination.
PORT MACQUARIE CONTINUES TO GROW AND FLOURISH
Already recognised as a major tourist destination welcoming 1.5 million visitors each year.
PROJECTED EMPLOYMENT GROWTH
"Over the five years to May 2022, employment in the Mid North Coast SA4 region is projected to rise by 9,200 (up by 11 per cent), the largest projected increase in regional NSW."
Department of Jobs and Small Business, Australia
Planning for growth, with the population expected to exceed 100,000 people in the next 20 years. With that in mind, the planning includes delivery of a great transport network, world class water and sewer system, new industrial estates with highway exposure, modern housing estates, and ready access to innovative technology.
A COMMANDING CENTRAL LOCATION
Centrally located between Sydney and Brisbane, and serviced with a well developed network of road, rail and air infrastructure, it's the perfect place to be in business. With regular direct flights to Sydney, Brisbane and Melbourne, business travel is also a breeze.
From $489,000 - 3 bed, 2 bath, 2 car. Completed, and tenanted.
Townhouses and Free Standing Homes create spacious, comfortable family living.
Call 1300 67 27 28 to find out more or quickly register now on this page and we will contact you to talk about your investment objectives to refine what may best suit your personal circumstances.